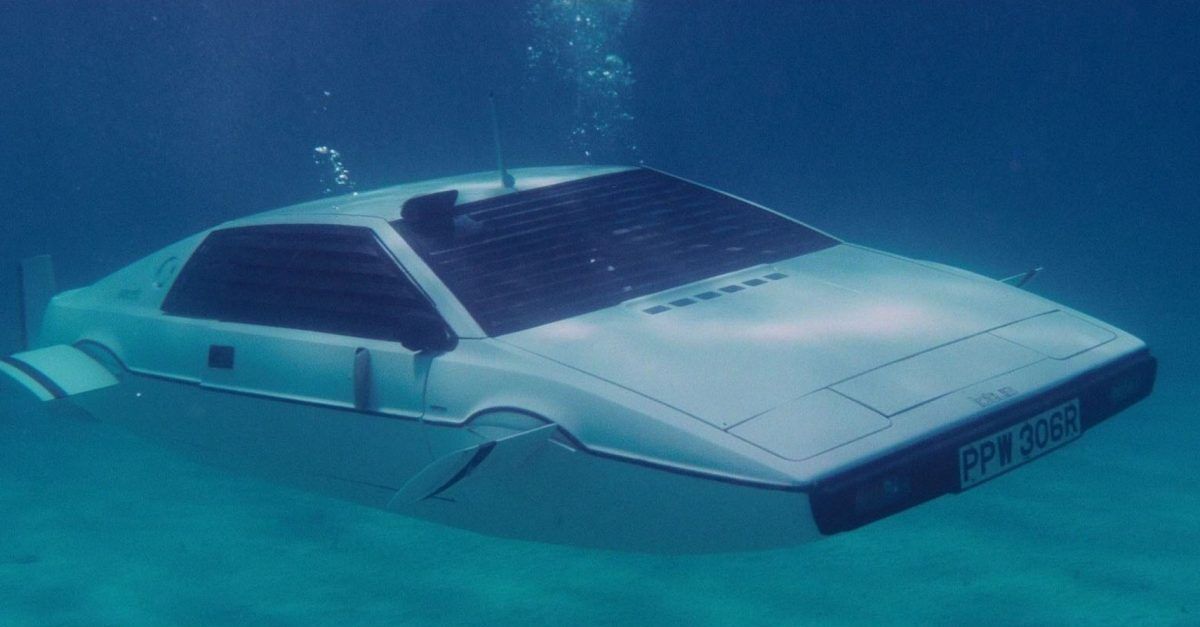 10 Weird And Wonderful Cars That Could Also Be Used As Boats
We love the idea of driving down to the local marina and hiring a boat for the weekend, lazily floating around, catching some rays, and have a few beers.
But what could be better than driving down to any lake, beach, or marina and simply continue driving into the water, no parking, no boat rental, and having the freedom to do so whenever we want. Sounds great? Well hold on, boats and cars do not traditionally work very well together, often sinking unexpectedly.
Still, not convinced? How about one of these weird amphibious vehicles? Sure, they are a compromise but who cares?!
10

Volkswagen Kdf 166 Schwimmwagen
Volkswagen's classic Beetle really did get everywhere, originally planned to be the small car that mobilized Germany's population, it was nothing more than a clever fundraising program for the German army. It should come as no surprise that most early models would be military adaptations.
Who would have thought adding four-wheel-drive and a simple drop-down propeller would have created one of the first truly go-anywhere vehicles, a precursor to the modern SUV, albeit one that could "swim". Despite the less than favorable development history Schwimmwagens are hugely sought after among military collectors.
9

Amphicar 770 Convertible
We can only assume our German cousins have a thing for amphibious cars, either that of they just cannot decide between car and boat ownership. Unlike other attempts, the Amphicar is more boat than car, riding on a higher suspension set-up, this allowed the designer to use fixed twin propellers, owners would simply drive into the water and engage drive.
Designed to fill two roles had its compromises, the on-road performance was less than impressive, but going any faster on its tall willowy suspension would require a certain level of bravery. Once on the water maneuvering takes a little getting used to, retaining is front steering wheels from road use.
RELATED: 10 Cars That Were Supposed To Make Traffic A Thing Of The Past
8

Toybota Versions 1 & 2
Three men in a boat, no not the classic 1899 novel, but rather three middle-aged men in a boat that isn't really a boat. What could possibly go wrong? Top Gear's first attempt should have been sufficient evidence that heavy road cars packed with foam would never stay afloat for long. Clarkson, with more power than sense, barely makes the distance.
If at first, you don't succeed, try again, only this time a much larger body of water with the added issues of commercial shipping. Probably more by luck than skill, the team managed to stay afloat long enough to reach France, Jeremy's Toybota Hilux defying all logic to stay afloat. We are not suggesting anyone try this, but it does show with enough buoyancy even a two-ton truck will float.
7

Gibbs Aquada
This is more like it, well it would be if the Aquada finally makes it to production. To date, much has been promised of this unique water sports vehicle, with little in the way of customer deliveries.
One of the biggest challenges for any amphibious cars is what to do with the wheels, left in their normal position they create huge amounts of drag that reduces on-water performance. The answer is simple, once afloat a quick flick of a switch raises the wheels and away you go towards a top speed of 31mph which the makers claim is fine for most watersports.
6

WaterCar Panther
Boldly claiming to be the fastest amphibious car in the world, with a top speed of 45mph, represents a huge step in the right direction. We just wish they had used a sexier body than a small SUV Jeep. The Panther has been around since 2013 and can be had in three levels, the top most model packs a 3.7-liter VTEC engine and 305 HP.
For sure there is a market for the Panther, but hanging one off the back of a yacht is not going to win any fans down at the local marina, but even so WaterCar markets the Panther as a go-anywhere recreational vehicle. For pure fun, it's hard to argue with WaterCar's achievements, both a capable boat and a car for just $135,000.
RELATED: The Boaterhome Is Half Boat, Half Van, All Crazy
5

Gibbs Quadski
On land, the Quadski looks like it fell from the ugly tree hitting every branch on the way down. Clearly, its water skimming abilities dominated the overall appearance, robust and functional are the kindest things we can say about it.
Taking to water, and things get a whole lot better. Its water planing hull that made it ugly on land starts to make sense. Built largely of light-weight materials around a BMW sourced motorcycle engine gives the Quadski impressive on-water performance, reaching 45mph — more than enough for showboating to fellow water users.
4

Rinspeed Splash
Switzerland, famous for chocolate and cuckoo clocks also has a thriving car industry. Not on the same scale as the US or Japan, but one that produces specialized cars. Famous carmaker Rinspeed has and does produce some of the weirdest cars we have ever seen their 2004 Splash doesn't just take to the water but glides above it in hydrofoil fashion.
Described as a highly complex hydro-foil system, which thankfully is fully automated requiring a simple button press to transform from car to high-performance watercraft. As you would expect weight plays an important role, the Splash is built entirely from carbon fiber helping to achieve an impressive 49mph top speed on the water.
3

Dobbertin HydroCar
One for serious performance junkies, Dobbertin opted for something a bit more substantial under the deck of their HydroCar, dropping an insane 750 HP custom-built engine in search of maximum performance.
We think in yellow it bears more than a passing resemblance to Thunderbird 4, but sadly lacking underwater abilities. Even so, it's certain to cause a stir at the local boat ramp with enough grunt to exceed 60mph on water, faster than most custom-built speed boats.
RELATED: 26 Pictures Of Boats Too Ugly For The Water
2

Chevrolet Corphibian
What cooler way of spending the day sailing on this 1961 custom-built Chevrolet Corphibian? For any gearhead that doesn't remember this Chevy down at the local dealer, don't worry, it was a one-off project and not amnesia
It started life as a humble Loadside pickup before two engineers got their hands dirty and created this stunning piece of nautical machinery. So why haven't we seen more of these Corphibians? Put simply, Chevrolet showed no interest in the project, the sole example remained in the corner of a museum for decades.
1

Wet Nellie
Bond, James Bond, the infamous secret agent is always accompanied by the hottest girls and best cars, arguably the most famous being "Wet Nellie" the world's first submarine car. Ok, we admit the chances of finding one of these at a local dealer isn't going to happen, but the creators of the movie did actually have a working Esprit, even if it did have a two-man crew equipped with scuba gear.
We had to give Wet Nellie a mention, the famous spy car is part of movie history and no doubt inspired many of the weirdest and craziest amphibious car ideas since.
NEXT: 10 Movies Where The Cars Were The Stars

Next
These Are The Coolest Lowriders We've Ever Seen

About The Author